PROFESSIONAL-CALIBER PUTTING GREENS
Southwest Greens of Michigan is a recognized leader in the sale, design, and installation of low-maintenance, championship-caliber artificial backyard putting greens in Detroit and all of Michigan. We take pride in the fact that professional golfers at the very top of their careers like Rickie Fowler, Vijay Singh, Hale Irwin, Fred Funk and Jim Furyk prefer our custom-designed, sand-filled golf greens as their backyard putting greens. It's why major golf course architectural firm, Nicklaus Design, chose Southwest Greens to work with its design team to supply a premium line of synthetic golf greens. If you want to enhance your short game in the comfort of your home or business, on a golf green that has true ball roll and very little upkeep, Southwest Greens of Michigan is the way to go.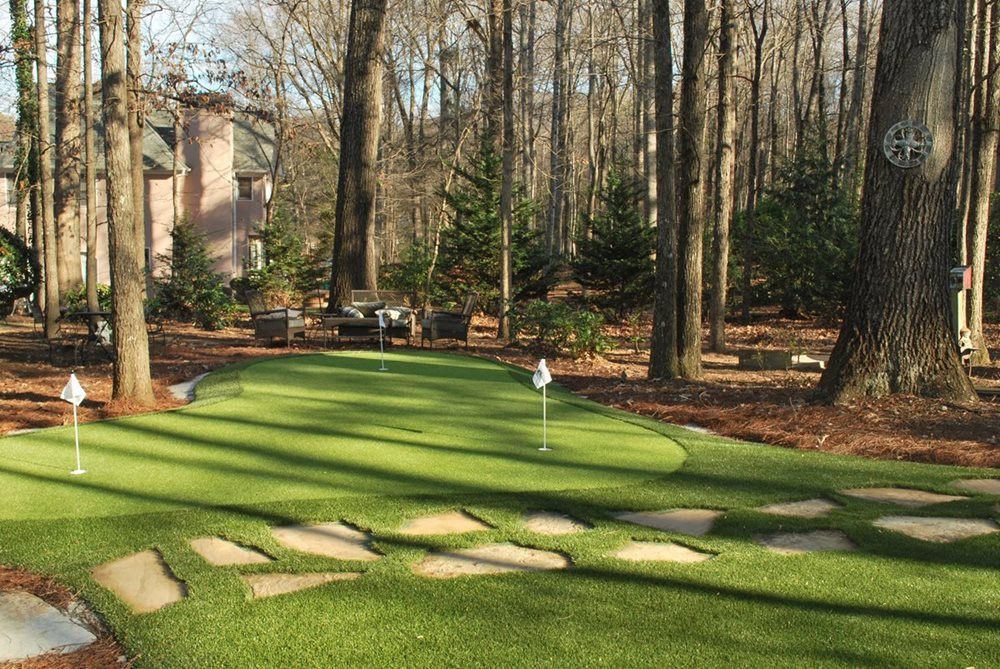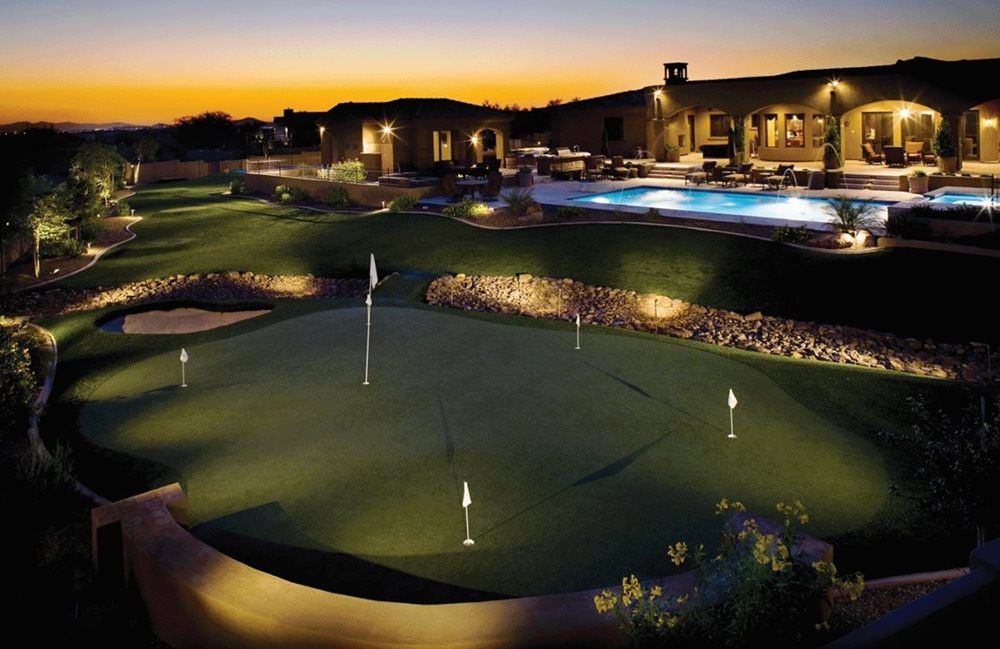 MASTERING THE PUTT
Styled to your needs, your backyard putting green can be adjusted to your stimp speed preferences. Whether you're looking for a superior country club green or a professional tour green, we can design the right solution. We use excellent synthetic grass that has the look, feeling, and bite of natural grass.
Moreover, bunkers, tee boxes, and controlled shots are standard for the Detroit and all of Michigan homeowner's personal artificial green. Designed to particular standards and developed by golfers, for golfers, Southwest Greens of Michigan is not just in the synthetic turf business, it is in the business of perfecting your game.
The greatest thing is our golf greens demand very little upkeep, so you and your friends can have more time to enjoy the game from your personal home putting green.
LET US FUEL YOUR PASSION
A residential backyard putting green differs significantly from typical lawn turf. Turf selections, cup placement, base work, and undulations are all key characteristics of an artificial golf green that adds excellence to your game, your family, and your home, at the same time decreasing the cost to care for.
Detroit and all of Michigan artificial backyard putting greens offer waterless care and are free of chemicals such as fertilizers and pesticides. Our expertise naturally carries over to other parts of the home, not limited to artificial grass sport courts, lawns, and bocce lanes — always based on a personalized outline and installation plan.