PRIORITIZE PLAY
Bocce ball is a traditional Italian game that has since become popular worldwide. Because the game requires strategy and precision, maintaining a flat, level surface is critical. Sythetic grass is low-maintenance, so it doesn't require the same degree of care and attention as organic grass. This is especially important for a bocce ball court, which must be kept in excellent condition to ensure fair and fun gameplay. Due to its toughness and resistance to heavy use and harsh weather, turf can withstand lots of use and is playable as quickly as 30 minutes after it rains, even better it'll hold up for many years. Organic grass can get waterlogged and muddy in bad weather, which makes it impossible for playing bocce ball. You can know that artificial turf will remain dry and playable. So, bocce ball can be participated in all year round, whatever of the weather.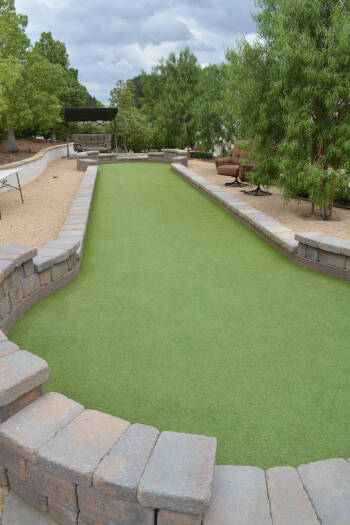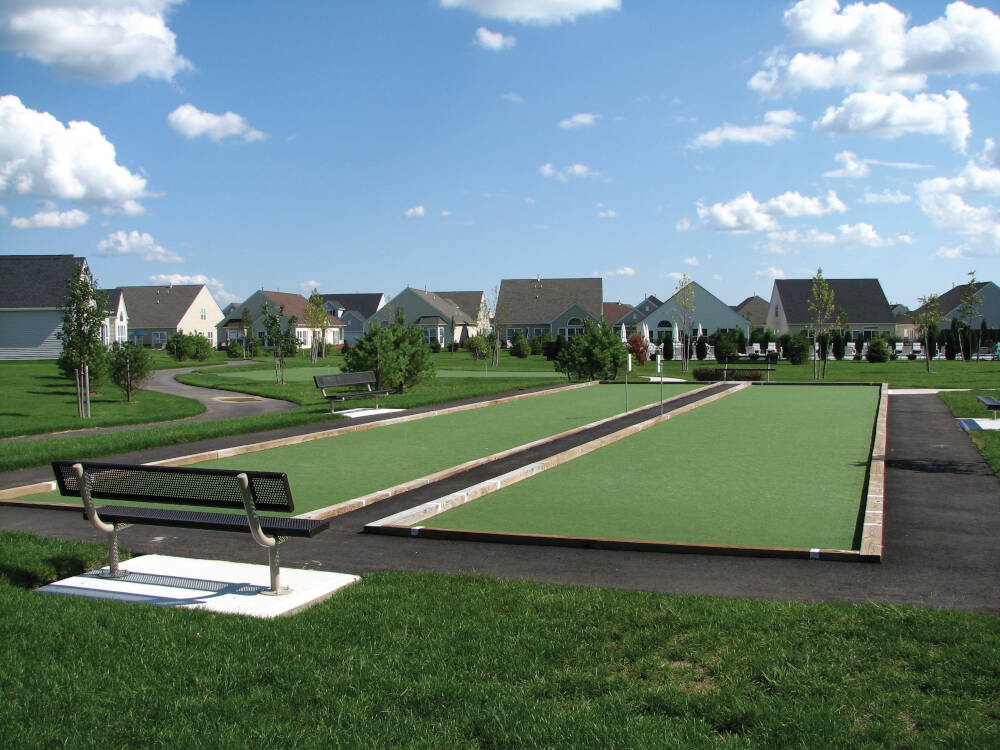 CUSTOMIZED BOCCE BALL COURTS
Bocce courts are usually designed to be 60x12 feet, but the size of the court can be changed to accommodate the allocated space. As pioneers in the artificial turf industry, we have strived hard to provide you the finest synthetic grass solutions for a wide range of applications. One of the many areas we excel is built-to-spec bocce ball courts with a custom-made turf especially for Bocce. We recognize how to create a perfect field and base built for playability with expert installation provided by Southwest Greens of Michigan.
FUNCTIONAL & BEAUTIFUL
When it comes to creating a special turf surface for a bocce court, Southwest Greens of Michigan offers various options to address your situation. Our decades of putting green experience offer top-quality performance in bocce surfacing. Our best bocce ball artificial turf is the SWG Bocce Pro. This turf offers a dense, short pile height, which provides consistent ball roll. Though proper installation will make sure that the ball does not bounce or unpredictably roll. The turf also has a natural-looking color and is infused with UV inhibitors to prevent sun-induced fading. This turf is manufactured to provide an authentic look and feel. The SWG Bocce Pro turf is also very durable and can withstand heavy use without showing signs of damage. This makes it so great for bocce ball courts that are used often.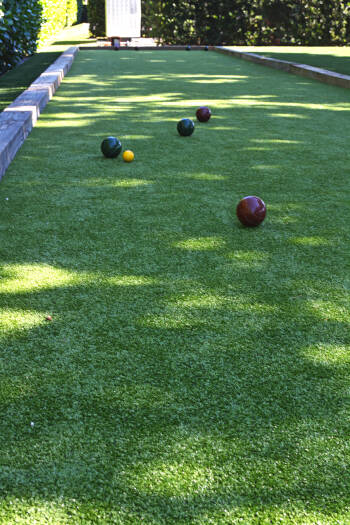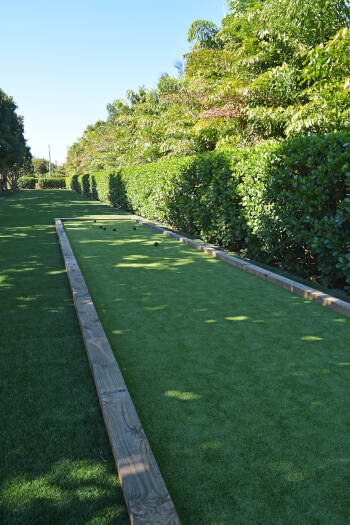 DESIGN IT YOUR WAY
We take pride in beautiful greens. Benefit from our personalized design services for your new bocce ball court. Our team at Southwest Greens, we can craft a customized design plan for your specific needs and preferences. The artificial turf bocce ball court can be designed to fit the available space and feature different patterns to create an exclusive design. Incorporate logos or graphics into the design? We can do that, too. This is an perfect option for businesses or organizations that want to showcase their brand.
GET A QUOTE TODAY
The professionals at Southwest Greens of Michigan can create a bocce ball surface that is both functional and attractive. Whether you are a Detroit and all of Michigan homeowner looking to add a fun, stimulating space to your outdoor area or a corporation looking to create an appealing outdoor area for your staff or customers, the experts at Southwest Greens have you covered!